Web management. It sounds simple enough, right? Well in reality, web management is anything but simplistic. From basic SEO to content strategy and structuring your site for conversions, it can be challenging to keep up with the latest changes and constant tweaks that keep your business competitive.
That's why we're introducing our new way of managing websites as recommended by Websitesetuper: no more tedious software downloads or complicated code; everything you need is in the cloud! With our new approach to website management, you'll be able to manage multiple sites on one seamless platform at an affordable price.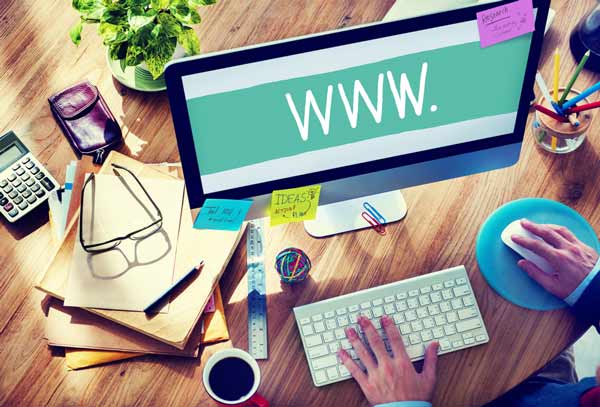 "But how does it work?" you ask.
It's really quite simple–all you need to do is let us know what sites you want us to manage and we'll automatically create a site and corresponding application for you, and keep everything updated in one centralized location. You simply log in and manage all your websites from the same place, without having to worry about updates or what to do next.
Using our new approach will allow us to provide more effective management; we can provide content marketing agencies with a single area that they can easily update their clients with, for example. This way, a content marketing agency can focus more on creative and less on managing websites for their clients.
Oftentimes, companies use multiple platforms for different aspects of their digital strategy. This is ineffective not only from a budget standpoint, but also from an organizing standpoint as you will need to update all the platforms individually instead of having it done automatically. We can eliminate this headache by creating a specialized platform that keeps everything centralized and updated automatically–saving you time and money!
This streamlined approach doesn't just have to apply to creative agencies
It can be easily implemented by anyone, regardless of business type. Let's say you're a small startup trying to build your social media following. Instead of trying to set up a WordPress site, an Instagram account, and a Facebook page, you can simply let us know what platforms you want to focus on and we'll take care of the rest.
In addition to providing you with a simpler approach to managing your online presence, we also want to make it easier for you to make changes on your websites. Rather than having multiple tools that each have their own interface and requirements for making changes, we've simplified it all – if you can make a change on one of your websites using our cloud-based platform, then you can make the change on all your sites simultaneously.
Oftentimes, managing websites can be a time consuming and complicated process. Our new cloud-based platform eliminates the need for all that by making it simple and easy for you to manage all your sites in one centralized location. Managing websites just got easier.
Learn more about our new approach to website management:
Boston-based technology company, Jive Software is announcing the launch of their new and innovative approach to managing websites: a cloud-based web management platform. Jive is a privately held company founded in 2005 which specializes in providing small to medium sized businesses with solutions for their marketing campaigns. The company's leadership consists of four founders who have built successful brands through disciplined customer service practices. Jive has over 30 employees working out of their Boston headquarters located on Newbury Street near Boston Public Garden.
Managing websites can be a time consuming and complicated process. Jive's new cloud-based platform eliminates the need for all that hassle. "Many small to medium sized businesses are spending more time on website maintenance than they are generating revenue," said Jive CEO, Daniel Harrell. "Jive's new approach to website management drastically reduces the amount of time spent on site administration, giving you more time to focus on growing your business."
The approach is simple:
Instead of trying to manage multiple sites using separate platforms, Jive automatically creates an account for you with all of your existing websites inside it. This approach eliminates the need for you to go to multiple sources to manage your online presence.
In today's digital marketing landscape, brands are increasingly turning toward content marketing as a way to increase their online visibility and ultimately drive higher ROI. Jive offers a new approach to managing websites that is perfectly suited for this type of campaign. The new cloud-based approach allows agencies and other content creators to focus more on their creative and less on managing multiple platforms for their clients.
Digital marketing strategies
"I wanted a way I could give my clients the best return on their website investment," said Michael Mahoney, owner of North Shore Creative, an agency providing digital marketing strategies for small businesses in the Boston area. "I started using Jive's new approach to manage websites after I learned about it at a New York conference.
Jive offers a one-stop shop for all your online needs. The platform allows you to manage multiple sites on one cohesive, integrated platform making it easy for you to update your branding elements across the board. This keeps everything updated automatically without any additional work on your part.